All-on-Four Dental Implants (Lock-On Dentures)
Dr. Parker stays on the forefront of modern dentistry and offers Texarkana patients the All-on-Four dental implant procedure. This solution gives patients implant-supported replacement teeth in a single day, in most cases. Your implant dentist will place four specially designed dental implants in your lower and/or upper jaw, then attach temporary replacement teeth. During the healing process, your jawbone will fuse with the implants (a process called osseointegration). After healing, you'll receive your permanent replacement teeth, beautifully designed and custom made specifically for your smile.
Get rid of the denture adhesive and get ready to enjoy a smile that looks beautiful and feels great!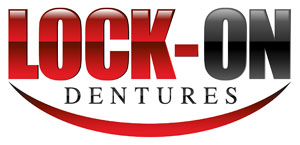 Call Marshall Denture Clinic today at 903-935-6282 or toll free at 800-648-5491 to schedule your personal appointment with Dr. Parker and rediscover your smile! We create custom implant dentistry solutions for patients in Texarkana and surrounding areas.